Treatments
What Happens at an Acupuncture session?
During your first consultation a detailed case history is built and treatment plan formulated. You will be asked about current and previous medical history.
Emotional, lifestyle and dietary aspects are also discussed. Treatment may be using fine acupuncture needles, massage, cupping or moxibustion, a treatment using the burning of herbs.
Preparation for treatment
Patients are advised not to drink alcohol on the day of treatment and should not have engaged in serious exercise before or after the appointment.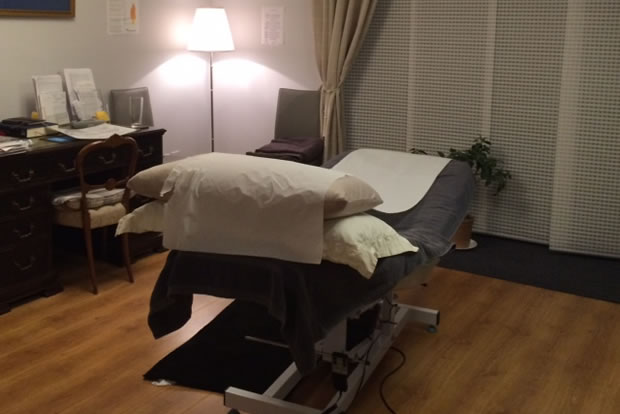 Acupuncture is the use of fine needles placed in particular points on the skin with a view to elicit a change in the system.
Cupping involves the application of glass or plastic cups which creates suction on the skin. This stimulates blood flow to the area and can be useful alone or with a combination of other treatments.
Moxibustion involves burning a combination of herbs, generally one being mugwort. This mix of herbs when used can have a rather pungent aroma, it creates a feeling of warmth and relaxation.
Auricular acupuncture is the use of fine needles placed upon the ear area, commonly used for numerous addictions this method can be very helpful used alone or in combination with a full body treatment. Seeds or tags can be placed in the ear. These continue to stimulate the selected points in-between visits to the clinic.
Dietary assessment – Generally patients are asked about their diet, this area as you may appreciate is extremely important and requires careful consideration. When patients are being treated for health care issues it is common to book a session to discuss improving nutrition. The sessions will help any one to gain knowledge regarding national recommended nutritional requirements and gives the patients information from a TCM perspective.
Cosmetic Acupuncture is performed with a combination of facial and body points. It is a natural alternative to Botox fillers and surgery.
Find out more about Cosmetic Acupuncture Treatments →
Hifu Facelift is short for High Intensity Focused Ultrasound. The treatment is an advanced cosmetic treatment. It is a treatment designed to make dramatic changes over a short period of time to the appearance of areas of the face and body. The procedure reduces the signs of aging by both improving skin tone and lines. Therefore with only one treatment it is possible that significant improvements can be made. Some patient have stated that they think they feel they look over 10 years younger with just one treatment. HIFU is non invasive and has been researched to ensure it is an appropriate and satisfactory treatment for patients seeking an alternative procedure to surgery. It is particularly effective on the jaw line, cheek and perioral areas. The treatment can have some side effects however with some erythema, swelling and possibly slight bruising being reported.
Microneedling is another facial treatment that aids with regeneration of the tissue thus creating a stimulation of collegen. Also known as Collegen induced therapy.
Commonly seen symptoms
Treatments for muscular skeletal conditions are commonly sought.
Back pain being one the most common complaints seen, along with knee pain, and hip pain. Other joint pain including repetitive strain and inflammation is also commonly a problem for patients coming into clinic.
Treatments for headaches and stress are also frequently performed, most patients express feelings of deep relaxation both during and for some time after treatment. Allergies and skin conditions are also seen here in the clinic.
Treatment Locations
Treatments are available at The Clinic
Willow Lodge Farm
252 Hoghton Lane,
Hoghton,
Preston
PR5 0JH